A conversation starter is the first question in a conversation. This is most commonly a rated statement; however, can also be a multiple choice or open text question.
If you are a leader or someone who has been tasked with responding to people in Joyous, you can filter the feed to conversations for a particular conversation starter.
1. Type the conversation starter in the filter bar.
Start typing the conversation starter in the bar, the options presented in the filter results should narrow to the conversation starter.


2. Select the option with the suffix (Conversation Starter).
Applied filters are visible in the filter bar.
You can apply more than one filter at a time, and from multiple filter groups.
To remove a filter, click on the "x" on the right side of the filter chip, or place your cursor to the right of the filter chip and hit delete.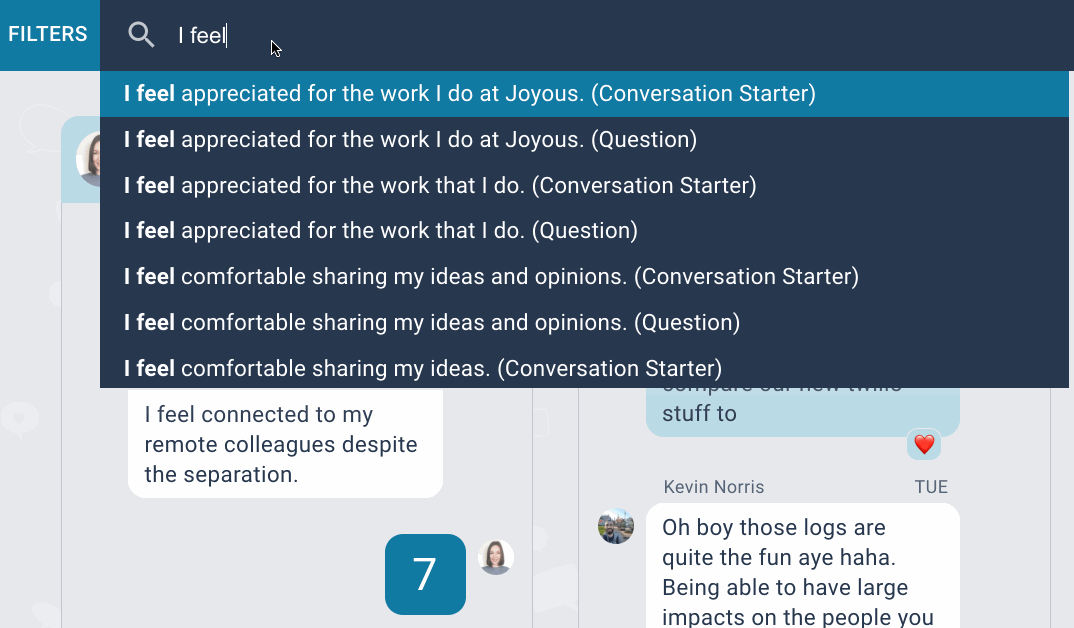 3. Select the conversation starter round.
If there are multiple rounds of your filtered conversation starter, you'll see an option below the filter bar with the conversation starter round dates.
By default, all rounds of the conversation starter are displayed.
Click another round to change to view conversations from that round.
Conversations are only displayed for one round at a time.
You cannot select more than one date at a time.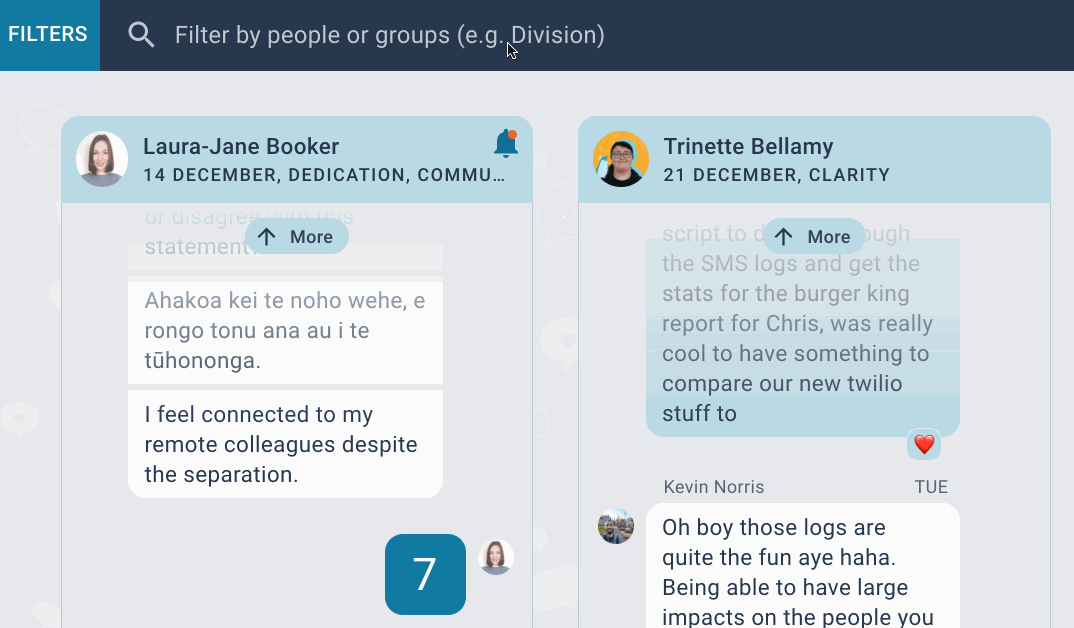 4. To see which Conversation Starter filters you can apply, click on the FILTERS button.
5. Expand the Conversation Starter group by clicking on the arrow to the right.
6. Select the filter you would like to apply from the filter options.
Current Round is the most recent conversation. Previous Round is the conversation before the current round.
Conversation starters are ordered by most recent to least recent.