If you are a leader with both direct and indirect reports, you can filter the conversations in your feed to see your direct reporting line only.
1. Type "My Direct Reporting Line" into the filter bar.
As you begin to type, the options presented in the filter results should narrow until you see the "My Direct Reporting Line" filter in the list.


2. Select the filter from the list.
Applied filters are visible in the filter bar.
You can apply more than one filter at a time, and from multiple filter groups.
To remove a filter, click on the "x" on the right side of the filter chip, or place your cursor to the right of the filter chip and hit delete.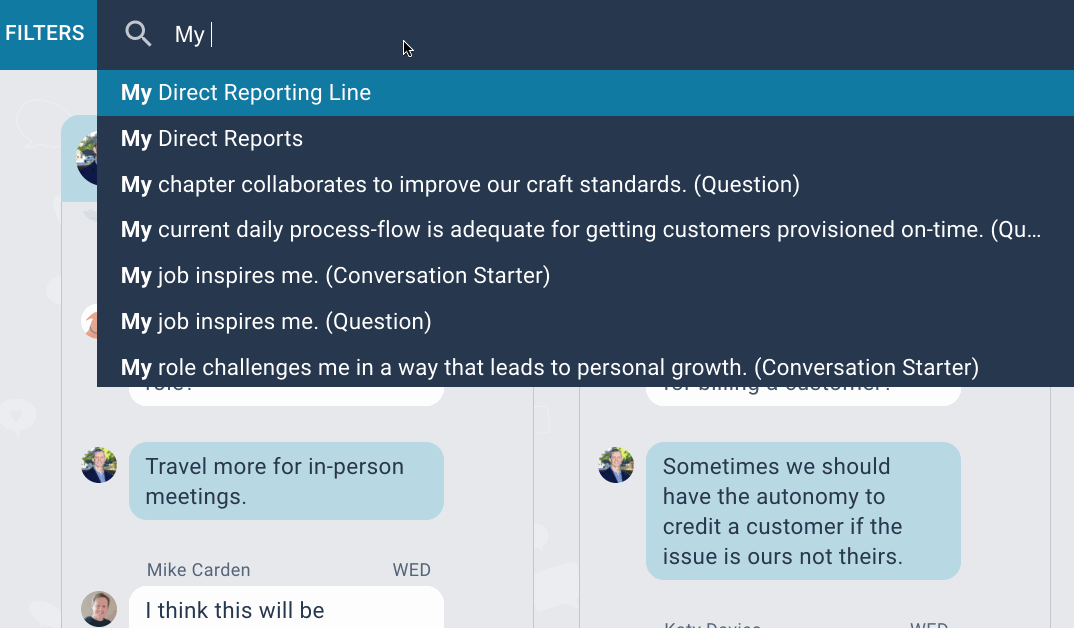 📝 Note: The My Direct Reporting Line filter is not available from the filter panel.