Changing the overall score calculation in Heatmaps
If you are a leader, you will be able to change the overall score column in your heatmaps in Joyous.
1. Tap or click on Overall score calculation.
Choose an option from the dropdown menu.
Heatmap. This shows the Overall participation for the columns displayed.
Organization. This shows the Overall organization participation.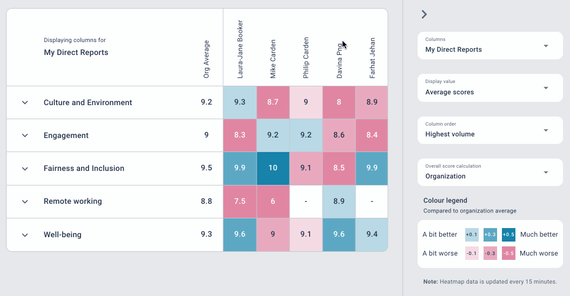 💡 Tip: Compare the scores in your columns to the scores in the Organisation or Heatmap average column.