If you have an issue or question you'd like answered, you can chat with one of our support team via your conversation drawer.

There are two ways to chat with Joyous:
1. From your conversation feed.
Click or tap the three vertical lines in the top left corner.
A drawer will pop out.
Click or tap 'Chat with Joyous'. A chatbox will appear.
Type your message in the chatbox, then press the send arrow or hit return on your keyboard.
Our support team will receive your message and respond back to you within business hours.
Submit your email address to receive a notification when the Joyous team responds.
If no email address is given, you will see a response the next time you are in your conversation feed.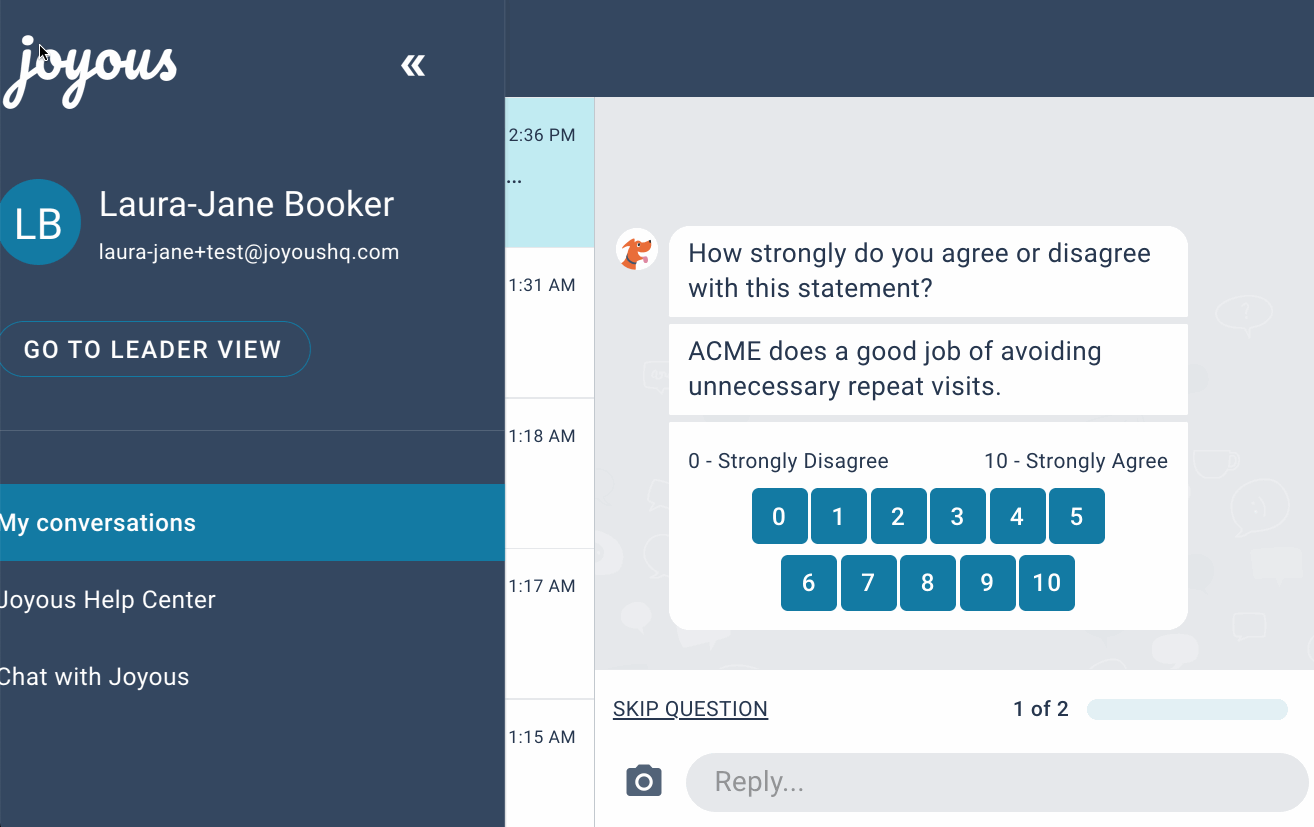 2. From the leader view.
Click or tap your name in the top right-hand corner of the leader view.
Then, click or tap Chat with Joyous.
A chat box will appear and you can talk to one of our support team.