If you are a leader or someone who has been tasked with responding to people in Joyous, you can send images on any conversation that is visible in your live feed.
1. Click or tap on the camera in the comment box.
If you are on a mobile device, simply take a photo and send it. If you are on a computer, select an image or GIF from your files.


2. Send your image.
You have the option to type a message or you can just send the image by hitting the small blue send arrow.


3. Your image is sent.
A small blue tick will appear below the image after it is being sent. Tap or click on the thumbnail of your image to view the full image.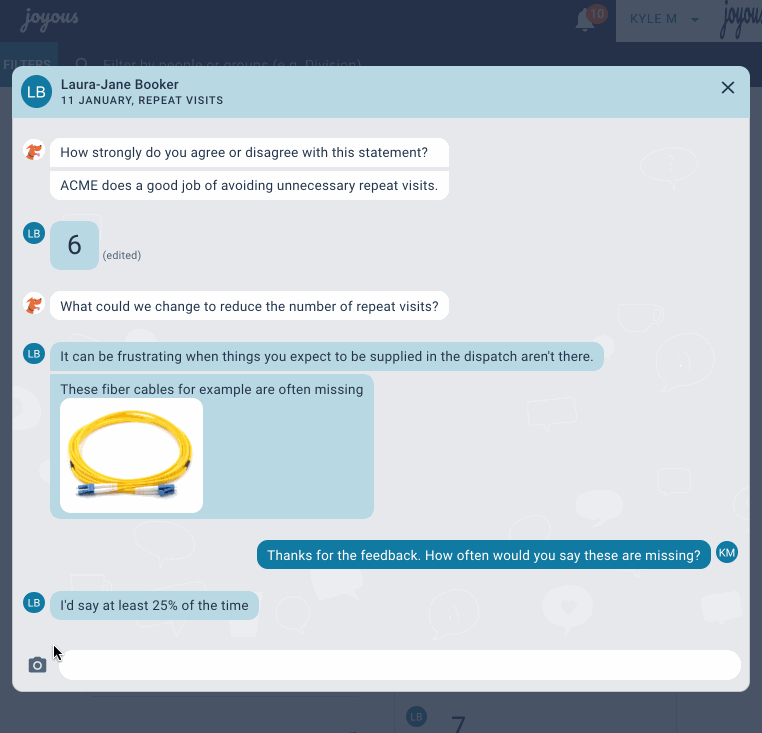 💡 Tip: You can send more than one image if you like.