How do I select a score from a rating scale via mobile?
Most Joyous conversations start with a rating scale question. After reading the question, you select a score from 0-10 depending on how strongly you agree or disagree with it.
1. Click the link in your SMS inbox to view your first question.
This will take you to your Joyous conversation.


2. Tap a score to answer the question.
Your score will appear selected.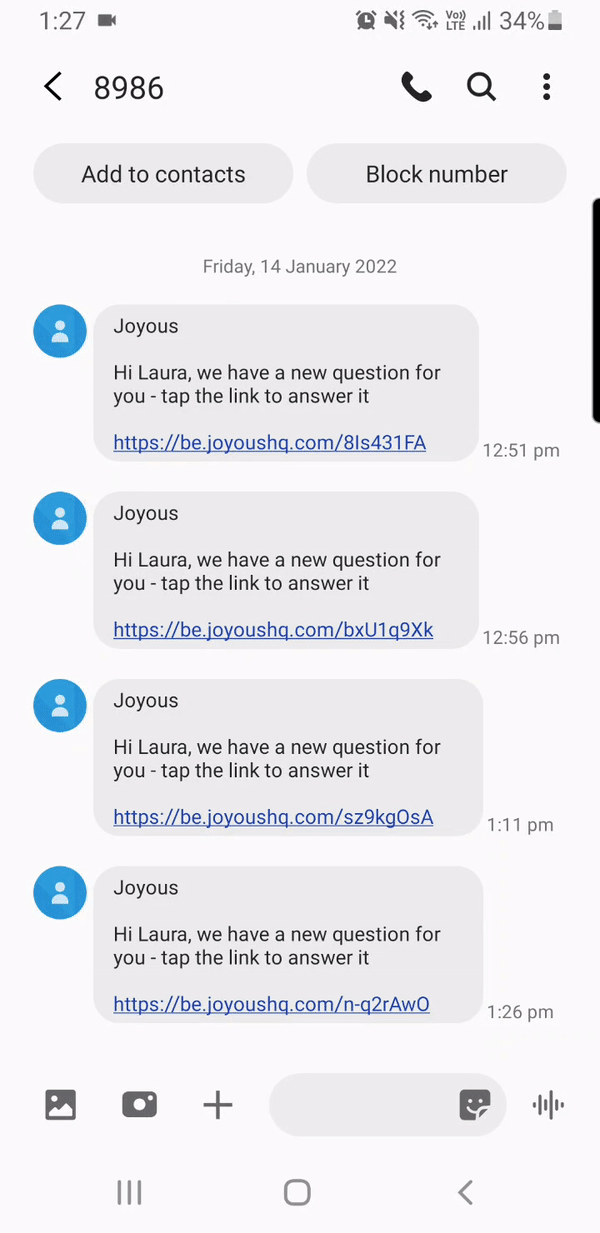 📝 Note: If there are any more questions, they will appear automatically.