In Joyous, you can 'react' to a comment or image from another person by selecting a comment and clicking the emoji
If you are a leader or someone who has been tasked with responding to people in Joyous, you will be able to react to feedback in your live feed.
1. Select a reaction.
Click or tap on a score, comment, or image and the reactions will appear.
Select the reaction you would like to apply.
Your reaction is sent as soon as you select it.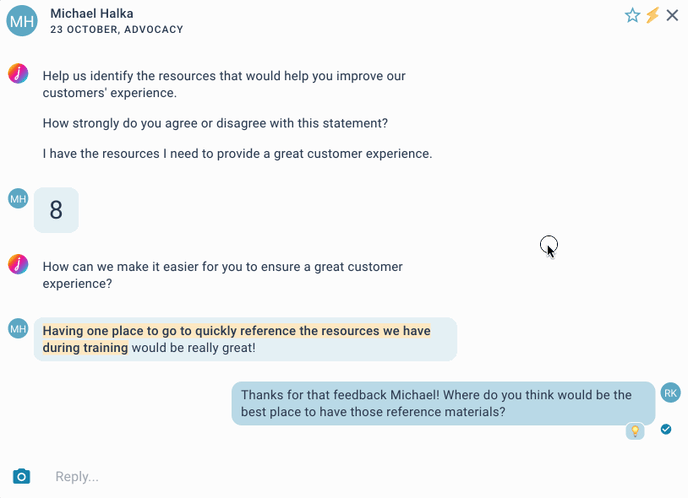 2. See who else reacted.
Tap or click on applied reactions to see who reacted.