If you are a responder for a Joyous campaign, you can mark conversations with a star. Starred conversations can be filtered in the live feed for later review.
Star a conversation
1. Click or tap on the star

icon in the conversation card header.
This marks the conversation with a filled star
Apply the 'Starred Conversations' filter to view starred conversations only.
Tap or click on the star

icon again to unmark it.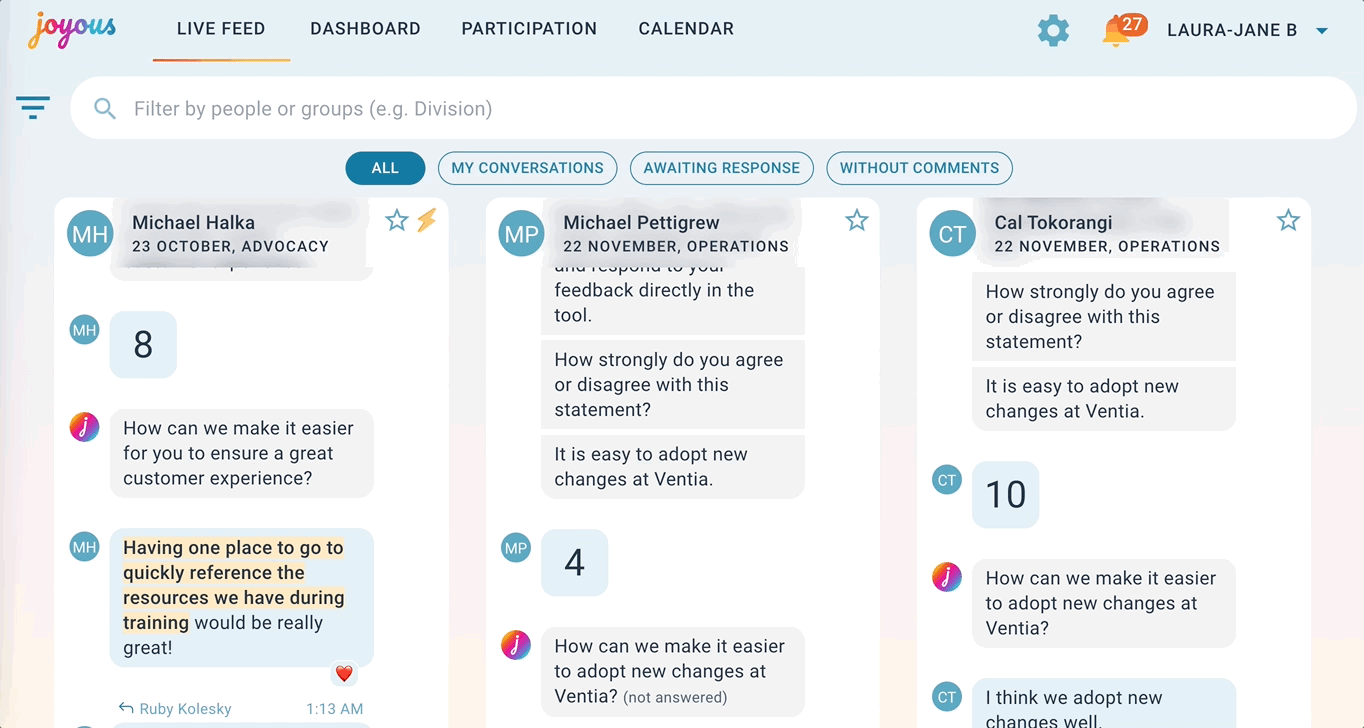 📝 Note: 'Starred conversations' are not responder-specific. If a responder 'stars' a conversation, it will also be starred for all other responders.