If you are a leader or someone who has been tasked with responding to people in Joyous, you can filter the conversations visible in your live feed.
Types of filters
There are three types of filters in Joyous.
1. General filters.
These come from the people data sent to Joyous by your organisation.
Common filters include: Location, Division/Department, Business Unit, Tribe, Squad, etc.
2. Question filters.
These include Campaign, Sentiment, Category, Question, and Conversation Starter.
Additionally, Current Round and Previous Round make it easy to filter to the most recent conversations.
3. People filters.
People filters include [Person's name], [Person's] team, My Direct Reports, and My direct reporting line.
Filtering to a person, team, your direct reports, or your direct reporting line will show you only conversations relating to those people.


How to apply filters
There are two ways you can apply filters: from the filter panel, or by typing in the filter bar.


1. Apply filters from the filter panel
Click the FILTERS button to the left of the filter bar.
Expand each filter group by clicking on the arrow to the right of the group name to see which options are available.
Check a filter from this list to apply it immediately.
You can check more than one filter at a time, and from multiple filter groups.
Applied filters are visible in the filter bar.
To remove a filter, click on the 'x' on the right side of the filter chip, or place your cursor to the right of the filter chip and hit delete, or uncheck it from the filter list.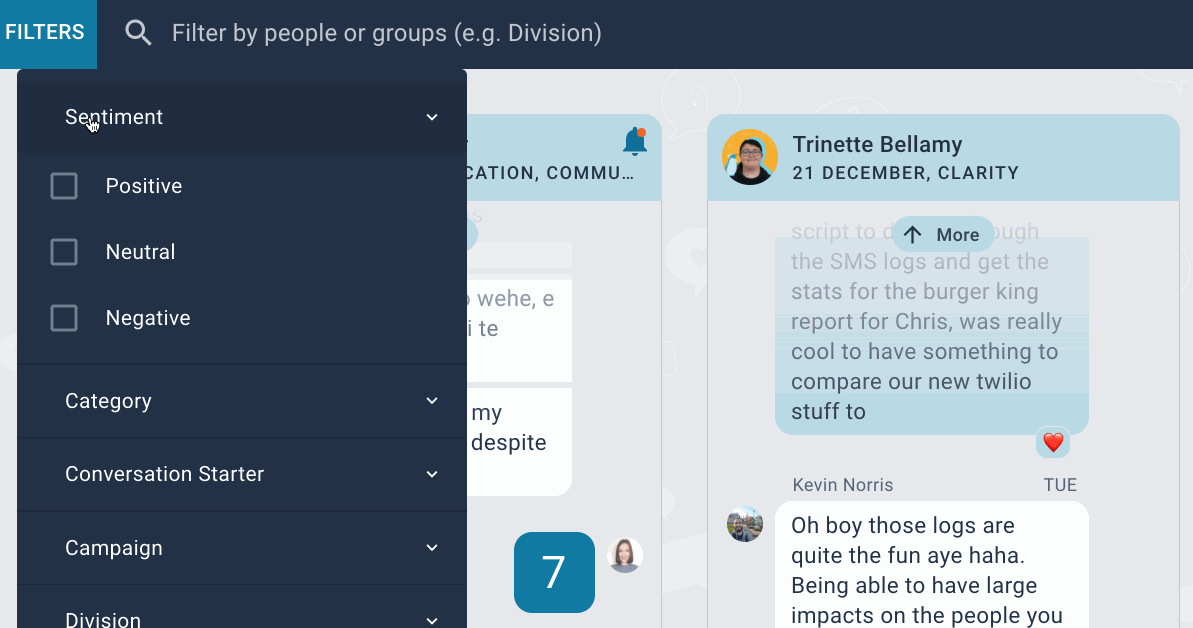 2. Apply a filter by typing it directly into the filter bar.
Begin to type the filter you would like to apply.
The list of options will narrow and should include the filter you are typing.
Select the filter from the list.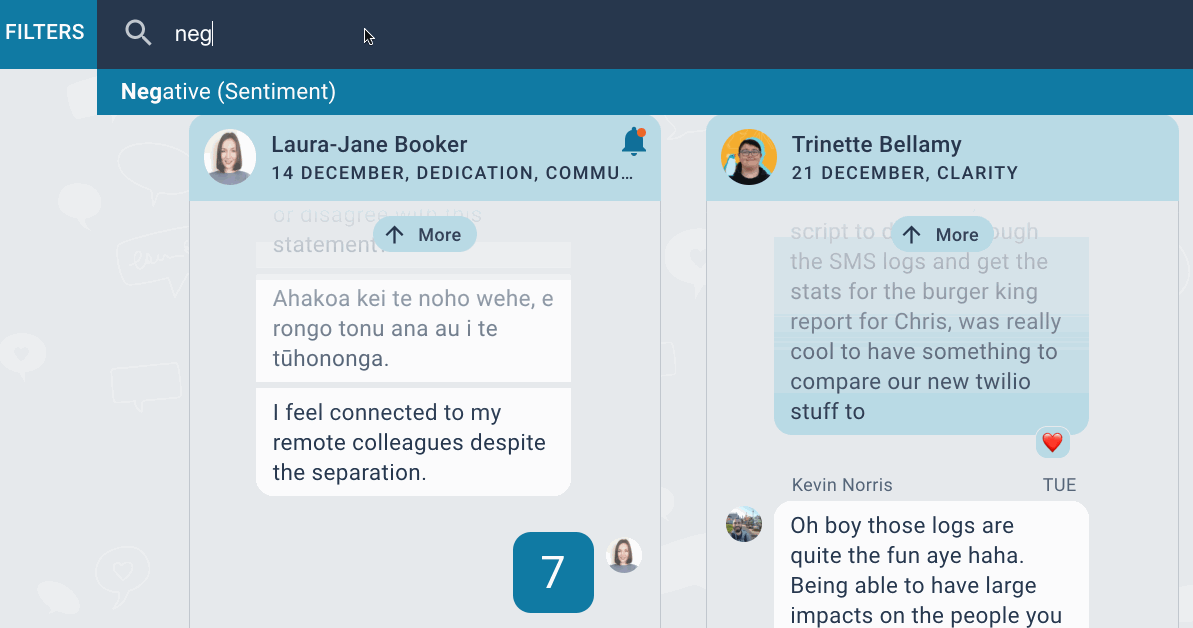 📝 Note: All people filters are only accessible by typing them, they are not included in the filter panel.